Sometimes you find good things where you least expect to… Most weekends at the Idalia Road Marketplace in Rio Rancho you will see a small, mint-green trailer on the South side of the grounds. This is Geo's Mobile Bistro – a small business run by George and Jan Menza. Visit early in the morning and you might see a line of hungry patrons lined up waiting to order or pick up one of their freshly made breakfast burritos. I seem to be addicted to the one made with turkey sausage, 2 eggs, green chili and cheddar cheese. Note that I did not say shredded potatoes. You won't find cheap filler in these burritos.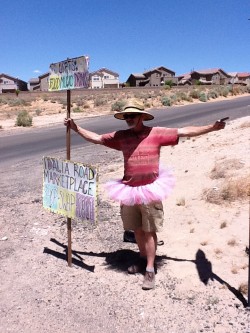 George and Jan's menu extends well beyond breakfast burritos. They draw on their years of experience running Geo's Restaurant on Southern Blvd. to decide what their customers might enjoy.  They sold the restaurant some time ago, and now with their fully equipped trailer they can provide food service almost anywhere in the state.
Consider a visit to the Idalia Road Marketplace to check out their great food. It's open weekends through Oct. 30. Saturdays 9-2, Sundays 10-2. Located at 1320 Idalia Rd, just north of Northern Blvd. in Rio Rancho.
Tags: Breakfast Burritos, Geos Mobile Bistro, Idalia Road Marketplace, NM, Places to Eat, Rio Rancho, Things to Do
Categories: Food ,Local Businesses ,Round Rio Rancho ,Things to Do ,Videos