On June 12, 2010 around 1000 participants converged on Balloon Fiesta Park in Albuquerque for the 1st Annual Prostate Cancer Awareness Walk, dubbed the "Walk For Your Man". Although 1 in 6 men will be diagnosed with prostate cancer in their lifetimes, a lot of  men avoid going to the doctor for a simple test for the disease. The event name refers to the fact that often wives and partners are the ones that get educated and push their men to go have a PSA test or other screening.  
The Prostate Cancer Support Association of New Mexico is a local non-profit that provides education, support, and encouragement to men and their families throughout the state in making informed decisions for the detection and management of prostate cancer. With state funding for their activities drying up, the organizers are hoping that this annual event will provide funding for their continued operations.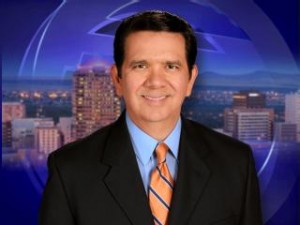 Chief Meteorologist Joe Diaz on KOAT TV was diagnosed with prostate cancer in 2009 — a disease that killed his father years ago. Joe, KOAT, and a number of other corporate sponsors pledged and delivered funds, supplies and marketing for this worthwhile event.  Joe has shared publicly how he dealt with the news, went through surgery, and how it all changed his – and his family's – lives. Joe emceed the day and the station gave lots of air time to cover the event.
Joe's wife Diane Diaz, who is a Senior Buyer Representative with the Mark & Sheila Real Estate Team at Coldwell Banker Legacy, raised hundreds of dollars in donations from Coldwell Banker Associates, staff and affiliates, including Legacy Mortgage. However, perhaps more importantly, the combined effort of all involved raised the awareness of the disease (and the need to get screened) of tens of thousands in the Albuquerque Metro area.